To start 2020 with a bang, we would love you to join us on Friday 7th February for a full day (08:30-17:30) of cross-region networking, innovative speakers, and recognition of all the amazing achievements of 2019. Taking place on the final day of International Networking Week, you will learn key skills for your own business as well as making the most of your membership!

Hosted in the wonderful Mercure Hunton Park, located in Kings Langley, Hertfordshire, with International Speakers, Regional Awards and the chance to connect with hundreds of other BNI members, this exclusive event is not to be missed.

Your ticket includes fantastic networking opportunities, great speakers, lunch and refreshments. We've got early bird pricing options for individuals and if you want to book as a team from your chapter. These are only valid until 20th December, so don't delay and click on the booking link to the right now.

Meet hundreds of likeminded BNI members and potential clients
Top performing chapters will be winning awards in a number of categories!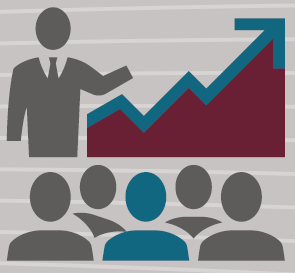 Get unique insights into obtaining maximum value from your membership
Visit trade stands of members and grow your networkfor greater profit.

Meet Our Speakers
Nerys Pearce
Nerys Pearce served as a Medic in the Army. She was left paralysed from the chest down following an accident in London in 2008 when a car unexpectedly pulled off a curb and hit her. The keen athlete went from training for 23 hours a week and taking part in triathlons, running, swimming and mountaineering, to being unable to lead an independent life.
Deciding to turn her life around, she looked up local sports clubs and came across sports disability charity SportsAble, who helped her get back into sports. She has since been supported by Help for Heroes and has taken part in the Arch 2 Arc Enduroman, Warrior Games and the European Sports Games in Riccione, in 2015, where she won eight gold medals.
Phil Berg
Phil is world renowned for his ability to improve those around him and has been very instrumental in the global development of BNI, having trained 32 of the BNI countries to date. Many UK & Ireland regions have benefitted from Phil's support over the last few years and long may that continue
Phil is the Assistant National Director for BNI in the UK & Ireland and is a valued member of the Director Training Team. He is also the Executive Director for BNI London East and is the Co-Executive Director of BNI Essex with his business partner, Brian Gates (in Phil's own words …. "a really top guy that I totally admire, respect and love")
His interests are sports related – he enjoys Football, Rugby, Aikido, Squash, Golf and going to the Gym. He played soccer for Tottenham Hotspur and Queens Park Rangers at junior level and represented his county in squash, swimming and basketball. Phil is married to Jackie (his true love since they were 15 years old), who oversees the administration side of the businesses. They have 2 wonderful children: Jamie, 28 years old and Natasha, 22.
Greg Davies
Greg Davies knows he has the very best job in the world. He has found a way to combine his business knowledge and love of public speaking, to help Local People, Local Businesses & Local Communities grow.
After working in both large corporates and owning his own small business, he understands that working hard is sometimes unavoidable & necessary, but says "that's ok, as long as we understand why we are doing it and surrounded ourselves with those that inspire us to be better every single day".
Greg still drums in a band and is a not so secret Disney fan, referring to the first as his favourite stress relief and to Disney World as his family's happy place!
Louise Eccles-Cookson
In 2003, Louise was stuck in a job she didn't enjoy, working long hours and barely seeing her young family, when her boss sent her along to a BNI meeting as a sub. Without realising it, she had just put Louise in a room full of professional business owners who helped her and allowed her to finally leave her job and set up a Virtual PA business.
Louise has held every BNI chapter position, had a complete re-brand of her business, and is the Managing Area Director for Greater Manchester East and Kirklees and Calderdale. In 2017, Louise married Mark, her partner in crime and possibly the only one who matches her in geeky-ness and can handle her before her morning coffee.
She can be found either at Mark's comic-conventions, stalking celebrities for selfies, or in California with her life-long best friend, Cat, in her "second home".
Charlie Lawson
Charlie Lawson feels very proud to do what he does – helping to develop people and businesses that change lives and enrich communities. He is consistently in awe of the amazing difference made by BNI across the UK and Ireland. His goal is to help BNI members pass over €1bn of referral business per year by 2021.
Despite running an organisation which relies on networking, Charlie is a very Unnatural Networker, and has published his first book of the same name. Most networking experts talk about networking as though it is the easiest thing in the world. Charlie speaks about helping other Unnatural Networkers gain confidence to network effectively by putting it across from the point of view of someone who'd rather not be doing it at all.
In any spare time he does have, Charlie will mainly be found running around after his 9 year old son, Alfie, and 6 year old daughter, Maggie Mae, as well being just a little bit gutted that Arsenal didn't offer Arsene Wenger a 10 year contract. Charlie is one inch off a giant and, as ever, has an inordinately large smile